Bought this end of last year and ordered a Manners stock (which I won't get for awhile) for it but have too many projects around so this is up for sale.
Alamo Precision Rifles APR G2 Long Action Magnum bolt face w/ Proof Research 26" 1:9.4 Twist Sendero Carbon Fiber Barrel chambered in 300 Remington Ultra Mag (RUM)
Remington 700 Long Action Footprint for stock fitment (bdl / AICS dbm, or single shot, whatever the stock has - Manners, McMillan, AG Composites, Remington, etc)
1 1/16 x 20 TPI Threads (Accepts Savage style pre-fit barrels)
One piece spiral fluted bolt with Controlled Round Feed, Mechanical Ejector, Oversize Bolt Knob
Double Pinned .250 Recoil Lug
Accepts any Remington 700 Style Trigger
Side Bolt-Stop Release
Spiral Fluted Bolt
Pinned 20 MOA rail with 8×40 Scope Base Holes for more secure scope mounting
.062 Firing pin to accommodate small rifle primer brass
Wire EDM raceways for more uniform tolerances and smoother cycling
Full DLC coating for more corrosion protection and smoother operation
Comes with action bolts and trigger pins.
Both Trigger and Muzzle Device are NOT included. I will remove those once sold.
Was told it had only 50shots on it when I bought it. I have not shot it myself as I do not have a stock for it yet.
I did check it with Manson go & no-go gages and it passed perfectly fine.
5lb-2oz without trigger & muzzle brake
$1250 firm. Can meet in the Smyrna/Marietta area.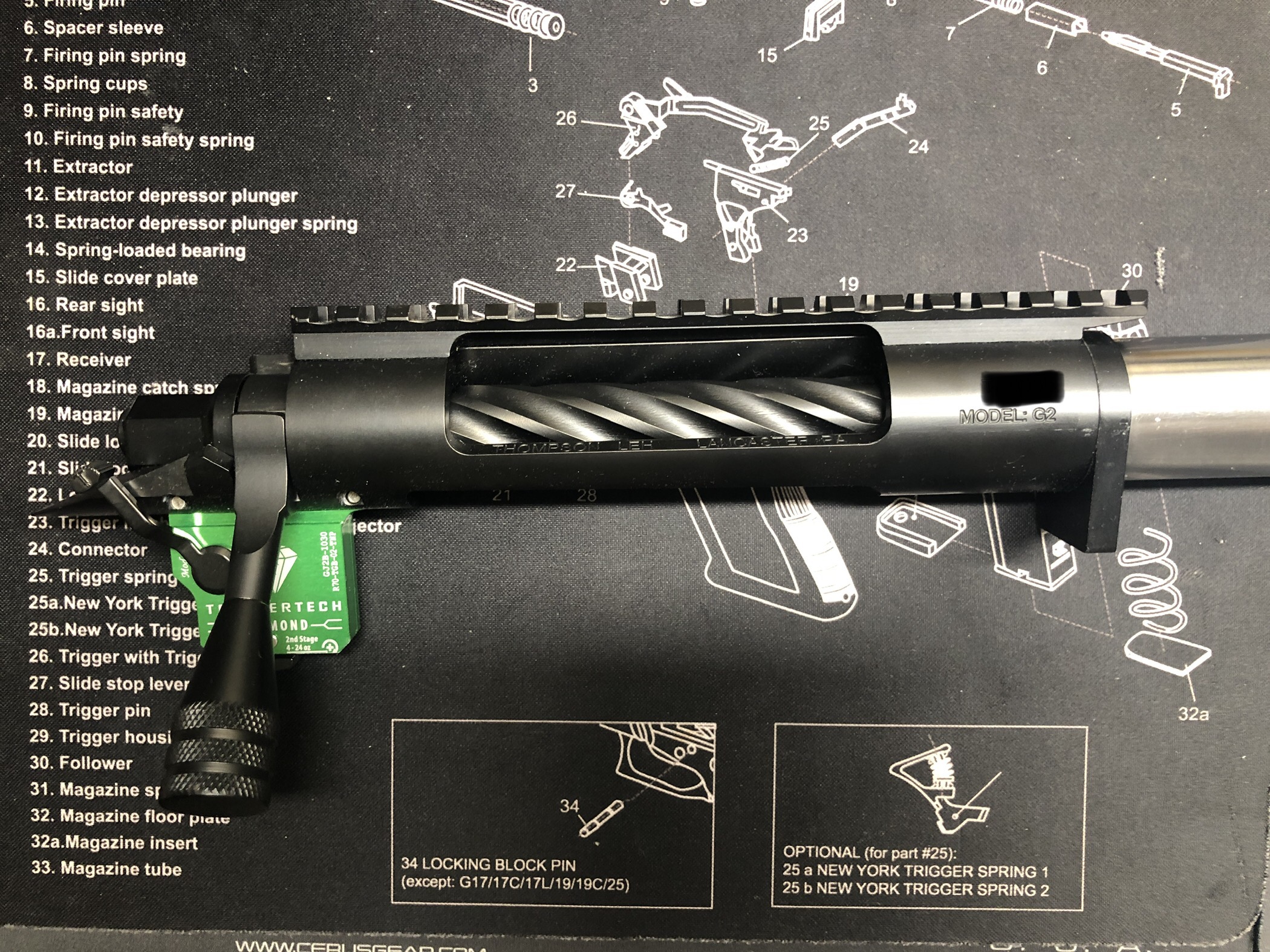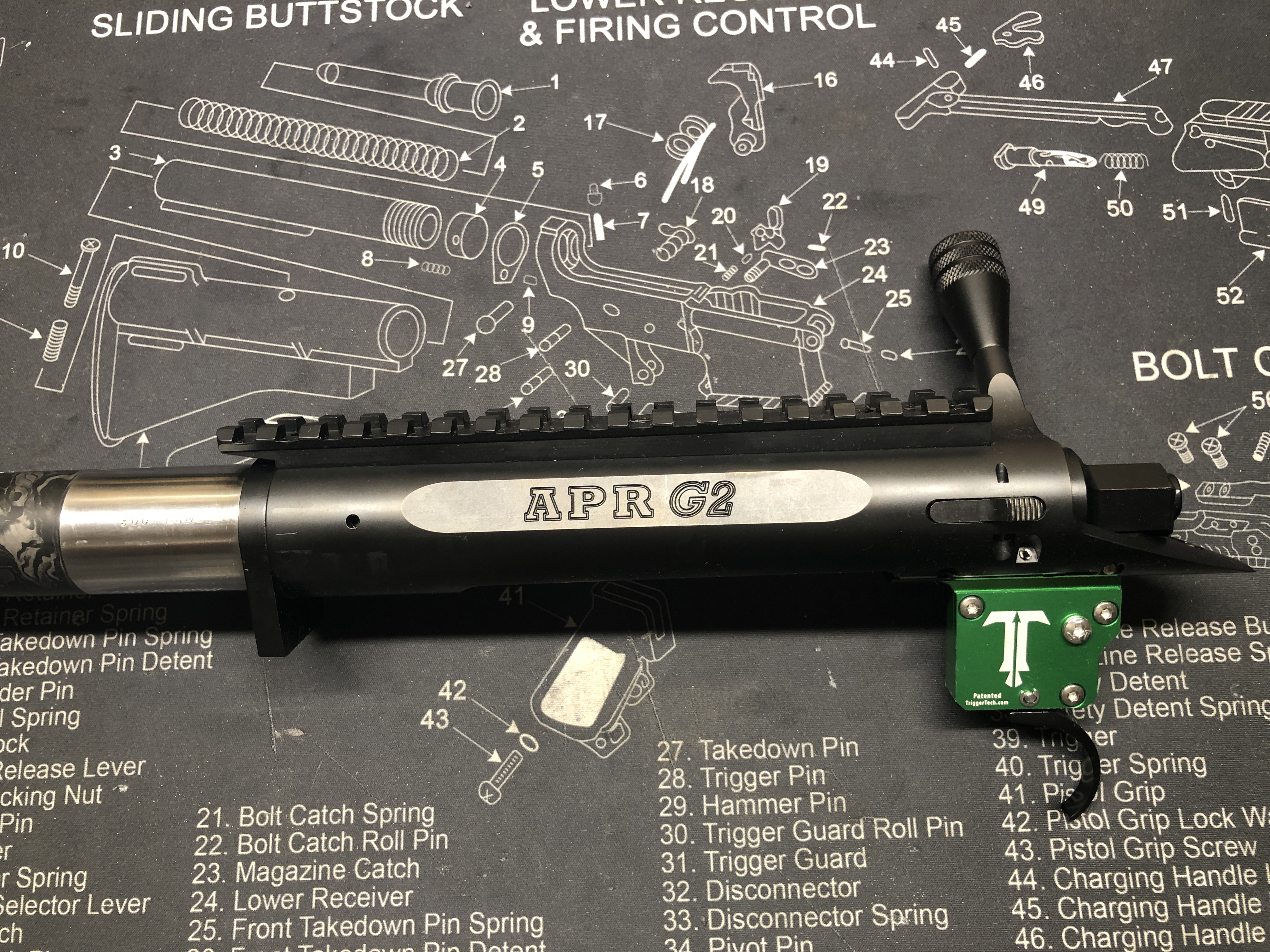 Trade Ideas - Partials with cash up/down as needed:
Benelli M4, SBE2/3(Bottomlands, Wetlands, marsh, duck camo colors)
Nightforce NX8/ATACR MilXT, Kahles SKMR3 LSW, Leupold Mk5 PR2mil, Bushnell XRS3, LRHS/2 4.5-18, Vortex G2 Razor 1-10 Mil, Eotech EXPS3-0s, g33 magnifiers, Trijicon SRO 5moa, RMR06, Garmin A1i
Q Fix, Radian Gray Model 1 or Builder Set, JP Sidecharger Upper, 5.45/5.56 Arsenal/Rifle Dynamics/Definitive Arms AKs, Alexander Arms 50 Beowulf, Bushmaster 450 Bushmaster with Huntsville stamped lower, Marlin 45/70 Dark, Henry Model X 45/70, Zermatt RimX Action, Mathews V3x 33
P320 Fullsize Models, P365XL Spectre, S&W500 4", HK Mark 23, Desert Eagle 50AE (Silver or Gold), Ruger Redhawk 7.5" 44mag, 80's New Model Single Six 22lr, S&W 629(5" or 6.5"), 686, Gen1 Glock 17
Berger 215 Hybrid or 108 Elite Hunter Bullets
Nice Rifle Safe around 60in x 35in x 27in, Labradar Chrono, Mark7 Evolution / Apex
Millscale 94, Fatstack 120, Franklin, or Workhorse Pits 1975 Offset
Holt Haptic, Koenig Arius, Hinderer Project X, Eklipse Stonewash lockside Harpoon Spanto, XM-18 Spanto Stonewash lockside, XM-24 Vintage, Fulltrack, Demko AD20, Medford Marauder (or H) Predator, Medford Praetorian T or Ti Predator, MonkeyEdge Frag Hinderers/Medfords, Microtech Socom Elite (manual, all black tanto), Bounty Hunters, Vero Isotope/Impulse, Skiff Drifter, Strider SNG / SMF Bowie or Tanto