Item Name:
Item Gone: FS Browning XBOLT Synthetic Stalker .270 $600
Location:
Newnan
Zip Code:
30263
Item is for:
Sale Only
Sale Price:
$600
Willing to Ship:
No
Bill of Sale Required?:
No
Item Description:
I have a Browning X-bolt .270 that I once sighted in but have not hunted with.
It is currently topped with a Weaver Grand Slam RMEF 3-12x42 side focus scope with Leupold bases and rings.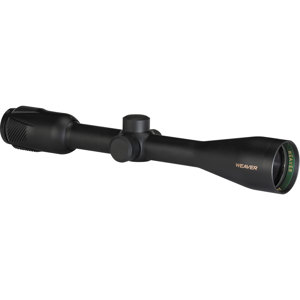 3-12x42 Grand Slam Riflescope, Matte Black with EB-X Reticle, Side Parallax Focus, 1" Tube Diameter

www.adorama.com
Scope/Rings are NOT included at the $600 price.
I would include them for $200)
I just don't shoot with it and thought someone might be able to put it to use this rifle season.
View attachment 4834128
View attachment 4834129
View attachment 4834130
View attachment 4834131
Pictures:
DISCLAIMER:
Always comply with local, state, federal, and international law. The Outdoors Trader does not become involved in transactions between parties. Review our
Privacy Policy
and
Terms of Use
for more information.